From pre-seed to seed with mentors
We're a angel syndicate VC investing in F Stage pre-seed startups.
We prefer founders from Nordics and Baltics, but not only.
Our unique validation, investment, and mentoring process
lets us unlock the potential of both the startups and our investors.
We invest early, based on what founders deliver, not what they promise.
Ethics, morale and ESG impact are non-negotiable.
What is F Stage?
Is it Founding stage when you know nothing yet?
Is it Fake it till you make it stage?
Is it F*cked up stage when you give it up?
Is it Floating stage when it's not enough to make it a startup?
Is it F*ck it stage when you make it happen better than others have?
Or is it Flying high stage when things are right, finally.
Usually it is taking pre-seed startups to seed stage.
We know For sure before investing
We've got a process enabling us to work with outperformers.
What stage is F Stage startup?
Idea stage
Huge market pull


Great founders

Friends, Family, Fools
Pre-seed stage
MVP done

Core team

Maybe revenue


Angels/VCs
F

stage 
Pre-seed to Seed

Challenge discovery

Revenue discovery


Mentors/Investors
Seed stage
Product market fit

Team+

Growing revenue


Angels/VCs   
A round
Scaling

Team+

Rapid growth


VCs
Startup.   Mentor, Investor, Micro LP.   Partner. 
Startup
Get frank and honest feedback from investors to identify your challenges that would take you from pre-seed to seed stage. 
Report weekly to 2 assigned mentors during a 2 months FREE program to show progress and convince investors.
Outperformers get investment €50k-100k and paid mentorship for 18 months, minimum 2h per month. 
Application criteria:
MVP done or almost ready.

Core team onboarded.

Revenue is better than nothing

Challenges that hold you back

4 months or more runway.
We are sector agnostic, but we prefer B2B Saas.
We avoid investing in slow growing capital intensive startups, in sectors like like medical, pharma, non-profit.
Mentor,
Investor, Micro LP
Most hourly-rate mentors, professionals, and consultants create immense value for the startups but don't get a fair share of the latter success.
Lots of small ticket active/passive investors have huge networks they are unable to monetize themselves alone.

We're here to change that.
Mentor role is for you if: 
You're an experienced professional in your field (be it marketing, legal or environmental protection) 

We prefer you are a generalist who has done it her/himself and knows the pain first hand. 

Are an expert and are looking to enhamce your understandings about investing safe within a syndicate.

Want to help companies succeed.

Want to get your fair share of the rewards.

Have limited funds to invest.
Sounds good? Join us now!
Investor role is for you if: 
Have limited time, yet willingness to contribute and study or learn with us.

Are willing to help defining the syndicate decision.

Have limited funds to invest.
Micro LP
 role is for those who
Have limited time, no willingness to contribute and study or learn.

Are willing to tag along with syndicate decision.

Have limited funds to invest.
Co-investing: 
We cooperate locally and

cross-border

with accelrators, incubators, angels, syndicates, VCs.
Recently been in validation process
A single AI & Data Analytics platform for both companies and candidates covering all Talent Acquisition, Corporate Training & Management needs.
Follow-up Investment round is open
FORKNAV helps to organize and optimize how forklifts work in warehouses both, indoor and outdoor, thus save time 20-30% which is today wasted on finding items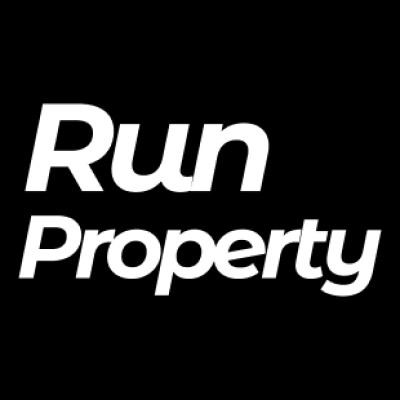 Tech entrepreneur with a focus on web3 and decentralized technology. Helping visionary entrepreneurs build businesses on blockchain. Focusing on
extracting value from the technology.
Wealth Management, Business Management, Tech enthusiast, Project Management (PMP cert.), Proud E-resident of Estonia, Alternative Investments
Create value by helping companies to understand how to use digital technologies to achieve their growth objectives.
Manager by experience and engineer by heart. Founded and managed the growth of Icefire – one of the most remarkable IT companies in Estonia.
Experienced Managing Director in the insurance industry. Strong business development professional skilled in Business Planning, Entrepreneurship, Strategic Planning, Business Development, and Sales Management.
Demonstrated senior-level experience in digital products and business development in international companies and startups. Projects, teams and organisations building. Angel investor. In diverse industries – telecoms, e-ID, fintech, retail, logistics, travel, …
15 years of experience in business development, IT and EU project management, public funding application writing and management, consulting, and mentoring technology-intensive startups.
Maiking innovation happen, supporting the entrepreneurial ecosystem as a venture partner. Vast experience in EU organisations and academic circles.
Founder and Business Development at Nordic Experience. Special interests in marketplaces and businesses built on low-code. Always trying to learn new
things.
Exited founder, seasoned business owner, advisor, angel investor, generalist, Saas, B2B, B2B2c.
Business advisor, mentor, execution process designer, growth expert.
Marketing strategy, tracking & measurement, PPC ads, funnels, training, consulting.
M&A, fundraising, financial compliance, telco & banking background. 
Help humble and charismatic leaders build emotionally healthy teams, where people thrive, feel supported and create amazing value.
Experience in Operations Mgmt., Buss. Setup, Buss. Dev., E-Commerce.
Skilled in Quality Management, Supply Chain Management, Change Management, Building Effective Teams and Strategic Planning.
Founder and CEO at Nordicom. Partner at United Talents. Experienced in B2B sales, corporate publishing, media marketing, printing and advertising.
An expert in the Information Technology and Services industry.
Sales expert, b2b marketing, b2b sales, export.
Jonas Alexander Söderlund
More than 30 years of experience in the Electronics Manufacturing and Regulatory business.
Experienced Leader with a demonstrated history of working in the information technology and services industry.
Gets excited of problem identifying, and solving. Technical background, iOS apps and mission-critical systems development, remote team management and international accounting.
Experienced entrepreneur in web 3, digital art marketplace, b2b solutions, building the second generation of NFTs.
Specialties: contract law, company law, financial law, EU substantial law and civil process, strategic thinking, analyzing, motivating people, and internal quality management. Solutions provider
Passionate about emerging technologies and ICT4D. Experienced in Project Management, Financial Inclusion, and Digital solutions.
Experience with backend systems, big data, web services, and cloud services. Fan of Clean Code, Agile, TDD, BDD, CI, and using the latest and greatest open source libraries when possible.
Shaping the future of accountancy as Chairman of the Board at Association of Estonian Accountants
Growth companies, transactional businesses, marketplaces, and more. Working according to GTD methodology helps to work efficiently and without stress meanwhile making sure that goals are met within set schedules.
Seasoned Investment Professional with over 15 years of experience and education in investment management.
Moving the firm forward in growth and profitability
Years of experience in diverse industries: startups, finance, telecom, tourism, and arts. Skilled in Problem Solving, Team Leadership, and Customer Experience.
Experienced CEO with a demonstrated history of working in the international trade and development industry. Skilled in Marketing Management, Negotiation, Business Planning, and E-commerce. Strong business development professional.
Environmental entrepreneur, environmentalist. He believes that not governments but grass root level solutions will improve our collective environmental footprint!
15 years of organisation management. Technical degree, business process architecture, material assets, sales, HR management in both large and small teams. Quality management system, occupational safety, health and environmental protection systems.
Financial literacy and investment educator and investor, experienced in management accounting, financial planning and project management.
Exited multipleneur, tech background, business development, processes.
An experienced expert in tourism.